Astro Loyalty Pet Owner App version 1.0.4
Genre: Business,
Title: Astro Loyalty Pet Owner App
Version: 1.0.4
File size: 597 KB
Date released: 2015-06-12T23:05:33Z
Developer: Astro Loyalty LLC
Rating: 4+
Price: Free
Scan this image
DOWNLOAD PAGE
Share Astro Loyalty Pet Owner App ^^
Supported Devices: Astro Loyalty Pet Owner App 1.0.4 is compatible with iPhone6-iPhone6, iPhone7-iPhone7, iPhoneSE-iPhoneSE, iPadMiniRetinaCellular-iPadMiniRetinaCellular, iPadAir2-iPadAir2, iPadMini3-iPadMini3, iPadAir-iPadAir, iPad74-iPad74, iPadAirCellular-iPadAirCellular, iPhone5s-iPhone5s, iPodTouchFifthGen-iPodTouchFifthGen, iPadProCellular-iPadProCellular, iPadFourthGen-iPadFourthGen, iPhone7Plus-iPhone7Plus, iPadAir2Cellular-iPadAir2Cellular, iPadMini4Cellular-iPadMini4Cellular, iPadPro97Cellular-iPadPro97Cellular, iPadPro97-iPadPro97, iPhone6s-iPhone6s, iPadMini-iPadMini, iPhone6Plus-iPhone6Plus, iPadMiniRetina-iPadMiniRetina, iPadThirdGen-iPadThirdGen, iPad71-iPad71, iPhone4S-iPhone4S, iPad73-iPad73, iPad23G-iPad23G, iPhone5-iPhone5, iPad2Wifi-iPad2Wifi, iPadMini4-iPadMini4, iPad72-iPad72, iPadPro-iPadPro, iPhone5c-iPhone5c, iPad612-iPad612, iPodTouchSixthGen-iPodTouchSixthGen, iPadMini4G-iPadMini4G, iPadMini3Cellular-iPadMini3Cellular, iPhone6sPlus-iPhone6sPlus, iPad611-iPad611, iPadFourthGen4G-iPadFourthGen4G, iPadThirdGen4G-iPadThirdGen4G. Android and Windows Phone devices are supported when you access this page via your flatforms.
Tip: Access this page via QR code scan application on your smartphones.
App Screenshots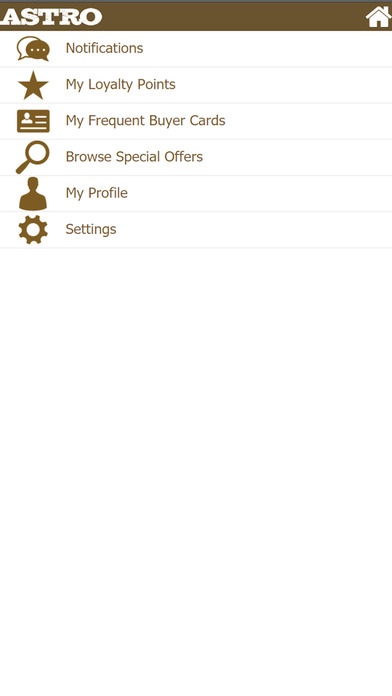 More information about Astro Loyalty Pet Owner App version 1.0.4
Astro Loyalty saves you money by simplifying your access to frequent purchase programs, rebates and special deals on the pet products you need. The first loyalty program specifically designed for the animal health industry, Astro rewards your loyalty to your favorite local pet product retailers and veterinary hospitals and enables you to effortlessly take advantage of deals offered by animal health product manufacturers through one easy-to-use app.
How it works:
Link your Astro account to your favorite retailer or veterinary hospital and track your frequent purchase programs and other deals,
Browse offers and deals,
Receive notifications of special daily deals.
No more paper, no more forms to fill out!
Astro is only available through participating pet product retailers and veterinary clinics. If your veterinary clinic or pet product retailer is not yet signed on, tell them you want Astro!
Leave a comment
Tag: Astro Loyalty Pet Owner App , Astro Loyalty Pet Owner App