BT Notifier - Notice for SmartWatch'' version 1.0
Genre: Utilities, Productivity,
Title: BT Notifier - Notice for SmartWatch''
Version: 1.0
File size: 14.35 MB
Date released: 2017-07-26T23:14:29Z
Developer: Pham Tuan
Rating: 4+
Price: $2.99
Scan this image
DOWNLOAD PAGE
Share BT Notifier - Notice for SmartWatch'' ^^
Supported Devices: BT Notifier - Notice for SmartWatch'' 1.0 is compatible with iPadAir-iPadAir, iPadPro-iPadPro, iPhone6-iPhone6, iPadThirdGen-iPadThirdGen, iPadMini4-iPadMini4, iPad611-iPad611, iPhone8-iPhone8, iPodTouchSixthGen-iPodTouchSixthGen, iPhoneX-iPhoneX, iPhone4S-iPhone4S, iPadFourthGen-iPadFourthGen, iPadMiniRetina-iPadMiniRetina, iPodTouchFifthGen-iPodTouchFifthGen, iPadMini3-iPadMini3, iPhone7Plus-iPhone7Plus, iPhone7-iPhone7, iPadAirCellular-iPadAirCellular, iPadMini4Cellular-iPadMini4Cellular, iPhoneSE-iPhoneSE, iPad2Wifi-iPad2Wifi, iPad74-iPad74, iPhone5s-iPhone5s, iPhone8Plus-iPhone8Plus, iPhone6sPlus-iPhone6sPlus, iPadAir2Cellular-iPadAir2Cellular, iPad73-iPad73, iPad72-iPad72, iPad23G-iPad23G, iPhone6s-iPhone6s, iPadThirdGen4G-iPadThirdGen4G, iPhone5c-iPhone5c, iPhone6Plus-iPhone6Plus, iPadFourthGen4G-iPadFourthGen4G, iPadMini4G-iPadMini4G, iPhone5-iPhone5, iPad71-iPad71, iPadMiniRetinaCellular-iPadMiniRetinaCellular, iPadAir2-iPadAir2, iPadMini-iPadMini, iPadPro97-iPadPro97, iPadProCellular-iPadProCellular, iPadPro97Cellular-iPadPro97Cellular, iPadMini3Cellular-iPadMini3Cellular, iPad612-iPad612. Android and Windows Phone devices are supported when you access this page via your flatforms.
Tip: Access this page via QR code scan application on your smartphones.
App Screenshots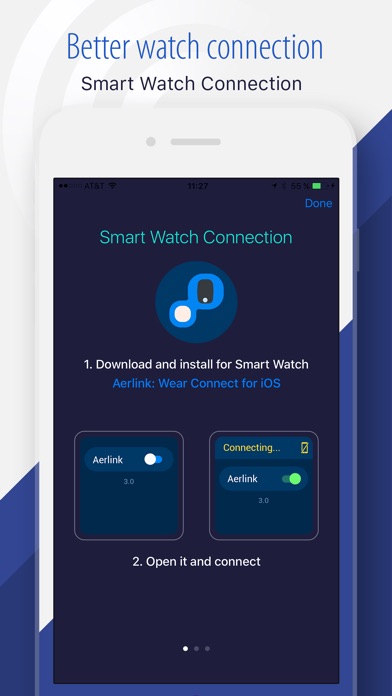 More information about BT Notifier - Notice for SmartWatch'' version 1.0
Notice for smartwatch let your smartwatch can receive notice message from iPhone/iPad Notification center. You need install "Notice for smartwatch" on your smartwatch.

Feature:
. Smartwatch can connect to iPhone and original phone together.
You can download app from your original store at anytime. And, receive message from iPhone/iPad and original phone.

. Support blocked list
You can easy filter out not important app's message.

. Support Notification Actions
. You can "Answer or Decline a incoming call" from your watch.
. You can "Dial-back or Clear a missed call" from your watch.
. You can "Clear any message" from watch if you had read it.
Leave a comment
Tag: BT Notifier - Notice for SmartWatch'' , BT Notifier - Notice for SmartWatch''