BeCloud camera version 1.0
Genre: Utilities,
Title: BeCloud camera
Version: 1.0
File size: 22.21 MB
Date released: 2015-06-22T23:32:23Z
Developer: Binh Nguyen Van
Rating: 4+
Price: Free
Scan this image
DOWNLOAD PAGE
Share BeCloud camera ^^
Supported Devices: BeCloud camera 1.0 is compatible with iPadMini3-iPadMini3, iPadMini3Cellular-iPadMini3Cellular, iPad612-iPad612, iPhone8-iPhone8, iPad611-iPad611, iPadMini4Cellular-iPadMini4Cellular, iPadFourthGen4G-iPadFourthGen4G, iPad73-iPad73, iPad72-iPad72, iPad71-iPad71, iPad23G-iPad23G, iPadPro-iPadPro, iPhoneX-iPhoneX, iPadAir2Cellular-iPadAir2Cellular, iPadAirCellular-iPadAirCellular, iPodTouchFifthGen-iPodTouchFifthGen, iPhoneSE-iPhoneSE, iPodTouchSixthGen-iPodTouchSixthGen, iPadMiniRetinaCellular-iPadMiniRetinaCellular, iPhone6s-iPhone6s, iPadPro97-iPadPro97, iPhone5-iPhone5, iPhone5s-iPhone5s, iPadMini4G-iPadMini4G, iPhone6sPlus-iPhone6sPlus, iPhone8Plus-iPhone8Plus, iPad2Wifi-iPad2Wifi, iPhone6-iPhone6, iPadMini4-iPadMini4, iPadAir-iPadAir, iPad74-iPad74, iPadThirdGen4G-iPadThirdGen4G, iPadMiniRetina-iPadMiniRetina, iPadAir2-iPadAir2, iPhone6Plus-iPhone6Plus, iPadPro97Cellular-iPadPro97Cellular, iPhone7Plus-iPhone7Plus, iPadThirdGen-iPadThirdGen, iPhone7-iPhone7, iPhone5c-iPhone5c, iPadProCellular-iPadProCellular, iPadMini-iPadMini, iPhone4S-iPhone4S, iPadFourthGen-iPadFourthGen. Android and Windows Phone devices are supported when you access this page via your flatforms.
Tip: Access this page via QR code scan application on your smartphones.
App Screenshots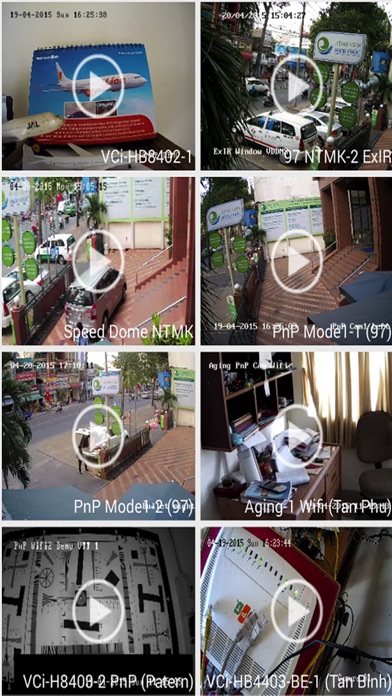 More information about BeCloud camera version 1.0
Hệ quản trị camera giám sát anh ninh trên nền tảng công nghệ điện toán đám mây tích hợp camera cắm là chạy (Plug and Play). Một công nghệ phù hợp xu thế mà không ít nhà sản xuất camera hằng ao ước.
Với mô hình quản lý thiết bị công nghệ điện toán đám mây, khả năng mở rộng là gần như không giới hạn không biên giới, không giới hạn đối tượng khách hàng.
Leave a comment
Tag: BeCloud camera , BeCloud camera