Insomnia Symptoms version 1.0

Scan this image
DOWNLOAD PAGE
Share Insomnia Symptoms ^^
Supported Devices: Insomnia Symptoms 1.0 is compatible with iPhone6Plus-iPhone6Plus, iPadMini3Cellular-iPadMini3Cellular, iPad74-iPad74, iPhone7Plus-iPhone7Plus, iPadThirdGen4G-iPadThirdGen4G, iPhone4S-iPhone4S, iPadPro97-iPadPro97, iPhone5s-iPhone5s, iPodTouchFifthGen-iPodTouchFifthGen, iPadAir2-iPadAir2, iPadAir-iPadAir, iPad23G-iPad23G, iPad2Wifi-iPad2Wifi, iPad72-iPad72, iPadMini4G-iPadMini4G, iPhone8Plus-iPhone8Plus, iPadMiniRetinaCellular-iPadMiniRetinaCellular, iPadProCellular-iPadProCellular, iPadMini4-iPadMini4, iPhone6-iPhone6, iPadThirdGen-iPadThirdGen, iPhone6sPlus-iPhone6sPlus, iPodTouchSixthGen-iPodTouchSixthGen, iPhone5-iPhone5, iPad612-iPad612, iPadMini-iPadMini, iPadMini3-iPadMini3, iPad611-iPad611, iPhone5c-iPhone5c, iPhone4-iPhone4, iPhone6s-iPhone6s, iPodTouchFourthGen-iPodTouchFourthGen, iPhone7-iPhone7, iPadFourthGen4G-iPadFourthGen4G, iPadPro-iPadPro, iPhone3GS-iPhone-3GS, iPhoneX-iPhoneX, iPadMini4Cellular-iPadMini4Cellular, iPadAirCellular-iPadAirCellular, iPad71-iPad71, iPadAir2Cellular-iPadAir2Cellular, iPad73-iPad73, iPadMiniRetina-iPadMiniRetina, iPadFourthGen-iPadFourthGen, iPadPro97Cellular-iPadPro97Cellular, iPhoneSE-iPhoneSE, iPhone8-iPhone8. Android and Windows Phone devices are supported when you access this page via your flatforms.
Tip: Access this page via QR code scan application on your smartphones.
App Screenshots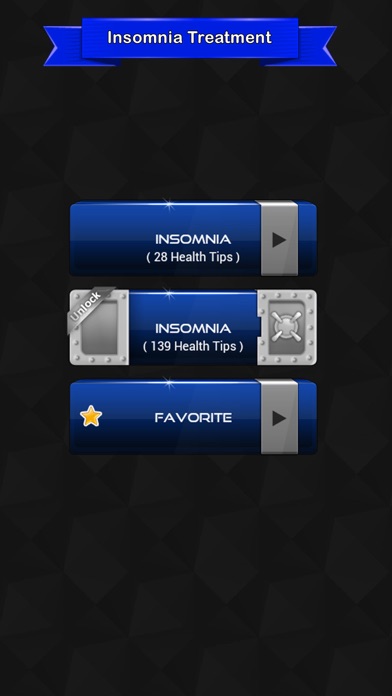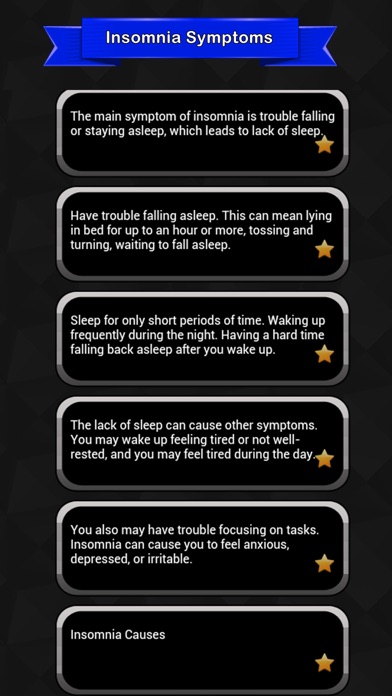 More information about Insomnia Symptoms version 1.0
Are you tossing and turning, unable to fall asleep or find yourself waking restlessly in the middle of night? If you or a loved one is experiencing insomnia symptoms, don't suffer through another sleepless night. Find the right options for insomnia treatment with the expansive database of information our app provides regarding the causes, treatment options and insomnia cures.

Would you like to better understand the differences between primary, acute, secondary, pregnancy, chronic and fatal familial insomnia? In 2002 The National Sleep Foundation Sleep in America poll showed that 58% of adults in the U.S. experienced symptoms of insomnia several nights a week. At least 30% of adults report at least one of the many signs of insomnia including daytime fatigue, irritability, anxiety and feeling tired upon waking.

If you are suspect you are experiencing one or more of these symptoms, learn what causes insomnia with the help of our app. Let us keep you informed about your health options. Read through these facts, cures, and medication information to find the right plan of action to ensure a peaceful night's rest for you and your family.
Leave a comment