JUSKA Health Club - OVG version 1.2.0
Scan this image
DOWNLOAD PAGE
Share JUSKA Health Club - OVG ^^
Supported Devices: JUSKA Health Club - OVG 1.2.0 is compatible with iPhone6sPlus-iPhone6sPlus, iPhone8-iPhone8, iPadPro97-iPadPro97, iPadMini4-iPadMini4, iPadAirCellular-iPadAirCellular, iPadPro97Cellular-iPadPro97Cellular, iPadFourthGen4G-iPadFourthGen4G, iPadProCellular-iPadProCellular, iPhone8Plus-iPhone8Plus, iPad74-iPad74, iPadMiniRetina-iPadMiniRetina, iPadMini4Cellular-iPadMini4Cellular, iPadMiniRetinaCellular-iPadMiniRetinaCellular, iPad611-iPad611, iPhoneSE-iPhoneSE, iPadAir-iPadAir, iPadPro-iPadPro, iPhone6Plus-iPhone6Plus, iPhone5s-iPhone5s, iPhone7-iPhone7, iPadAir2-iPadAir2, iPhone7Plus-iPhone7Plus, iPadFourthGen-iPadFourthGen, iPadAir2Cellular-iPadAir2Cellular, iPad612-iPad612, iPad71-iPad71, iPad73-iPad73, iPadMini3-iPadMini3, iPodTouchSixthGen-iPodTouchSixthGen, iPhone6-iPhone6, iPadMini3Cellular-iPadMini3Cellular, iPhone6s-iPhone6s, iPhoneX-iPhoneX, iPhone5-iPhone5, iPhone5c-iPhone5c, iPad72-iPad72. Android and Windows Phone devices are supported when you access this page via your flatforms.
Tip: Access this page via QR code scan application on your smartphones.
App Screenshots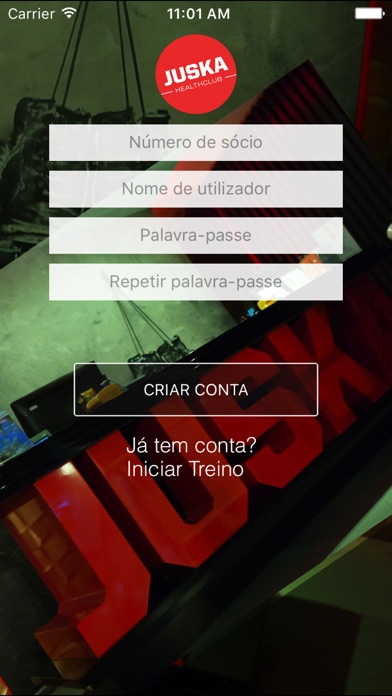 More information about JUSKA Health Club - OVG version 1.2.0
Juska Health Club - OVG é uma app inovadora totalmente Portuguesa que vem revolucionar o atual modo de prescrição e acompanhamento do treino de Musculação e Cardiovascular.
É a primeira app que permite aos utilizadores ter acesso ao seu plano de treino, prescrito pelo seu treinador, no smartphone, bem como, a monitorização dos seus treinos, em qualquer lugar e a qualquer hora.
De uma forma simples e intuitiva pode registar os resultados do seu treino, realizados em qualquer máquina do ginásio, para posterior análise das suas evoluções com o seu treinador, ou com os seus colegas de treino.
Partilhe a informação nas redes sociais e comunique as evoluções aos seus amigos, demonstrando o seu progresso com o atual planeamento de treino.
Analise todas as observações registadas pelo seu treinador ao seu plano de treino e comunique diretamente com ele e em qualquer altura, todas as suas sugestões para otimizar o seu treino.
Aceda diretamente às suas avaliações de condição física e analise através de gráficos quais as evoluções atingidas relativamente à ultima avaliação.
Juska Health Club - OVG pretende auxiliá-lo no seu treino e ajudar a otimizar a prescrição dos seus exercícios para que consiga atingir mais rapidamente todos os seus objetivos, através da comunicação direta entre utilizador e treinador, bem como, a análise gráfica de evoluções.
Leave a comment