Password wallet free version 1.0

Title: Password wallet free
Version: 1.0
File size: 9.94 MB
Date released: 2015-06-18T22:40:33Z
Developer: zaai developer
Rating: 4+
Price: Free
Scan this image
DOWNLOAD PAGE
Share Password wallet free ^^
Supported Devices: Password wallet free 1.0 is compatible with iPadFourthGen-iPadFourthGen, iPad72-iPad72, iPadAir-iPadAir, iPad73-iPad73, iPadFourthGen4G-iPadFourthGen4G, iPadProCellular-iPadProCellular, iPhone6Plus-iPhone6Plus, iPadAir2Cellular-iPadAir2Cellular, iPhoneX-iPhoneX, iPodTouchSixthGen-iPodTouchSixthGen, iPad612-iPad612, iPhone5s-iPhone5s, iPad611-iPad611, iPad74-iPad74, iPadMini4Cellular-iPadMini4Cellular, iPadAir2-iPadAir2, iPadMini4-iPadMini4, iPodTouchFifthGen-iPodTouchFifthGen, iPad2Wifi-iPad2Wifi, iPhone4S-iPhone4S, iPad23G-iPad23G, iPad71-iPad71, iPadMini3Cellular-iPadMini3Cellular, iPhone8Plus-iPhone8Plus, iPadMini3-iPadMini3, iPadThirdGen-iPadThirdGen, iPadMini4G-iPadMini4G, iPadThirdGen4G-iPadThirdGen4G, iPhone5c-iPhone5c, iPadAirCellular-iPadAirCellular, iPhone7-iPhone7, iPadMini-iPadMini, iPhone8-iPhone8, iPhone6-iPhone6, iPadMiniRetinaCellular-iPadMiniRetinaCellular, iPadPro-iPadPro, iPhone5-iPhone5, iPadMiniRetina-iPadMiniRetina, iPhone6sPlus-iPhone6sPlus, iPhone6s-iPhone6s, iPadPro97Cellular-iPadPro97Cellular, iPhone7Plus-iPhone7Plus, iPadPro97-iPadPro97, iPhoneSE-iPhoneSE. Android and Windows Phone devices are supported when you access this page via your flatforms.
Tip: Access this page via QR code scan application on your smartphones.
App Screenshots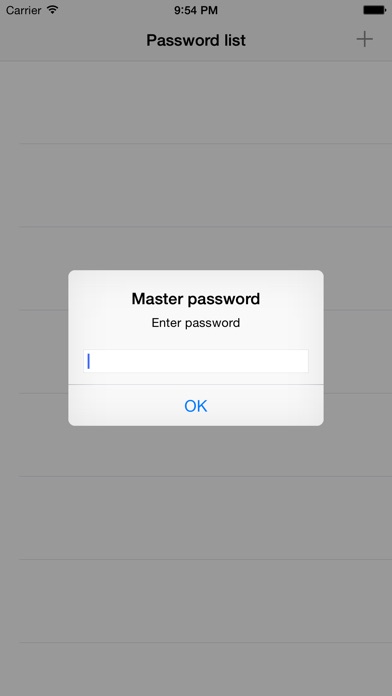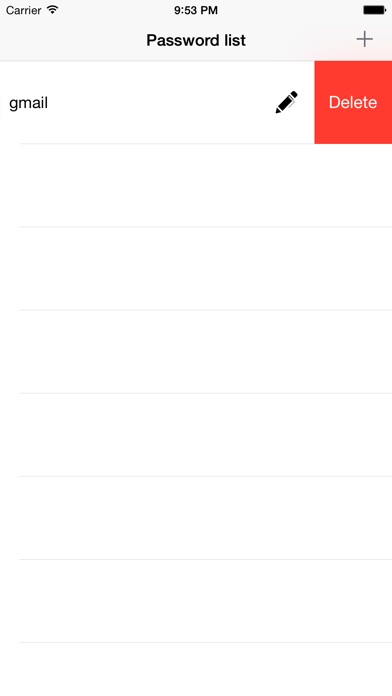 More information about Password wallet free version 1.0
Download this app and save your important passwords in a very simple and easy way.

In this app you can save, edit or delete your passwords.

How to use:

First of all when you open this app first time you have to enter a Master Password (Please remember this password because without this password your application is not going to work.).

After that your save, edit, copy or delete your passwords.
In this app you can also copy and paster your password or your service name.

We save all the data in your device we do not send any data in cloud.
Leave a comment