Vision Gabor version 1.2

Genre: Photo & Video,
Title: Vision Gabor
Version: 1.2
File size: 1.76 MB
Date released: 2016-03-20T23:23:51Z
Developer: Forth Temple Limited
Rating: 4+
Price: $0.99
Scan this image
DOWNLOAD PAGE
Share Vision Gabor ^^
Supported Devices: Vision Gabor 1.2 is compatible with iPad611-iPad611, iPadMiniRetina-iPadMiniRetina, iPadMini3-iPadMini3, iPad72-iPad72, iPadMiniRetinaCellular-iPadMiniRetinaCellular, iPhone8-iPhone8, iPadMini3Cellular-iPadMini3Cellular, iPadPro97-iPadPro97, iPodTouchSixthGen-iPodTouchSixthGen, iPadFourthGen-iPadFourthGen, iPhone5c-iPhone5c, iPad612-iPad612, iPhone6-iPhone6, iPadThirdGen4G-iPadThirdGen4G, iPad23G-iPad23G, iPadAir2-iPadAir2, iPhoneSE-iPhoneSE, iPadMini4-iPadMini4, iPodTouchFifthGen-iPodTouchFifthGen, iPhone5s-iPhone5s, iPadProCellular-iPadProCellular, iPadAir-iPadAir, iPad73-iPad73, iPadPro-iPadPro, iPadMini-iPadMini, iPadAir2Cellular-iPadAir2Cellular, iPhone6sPlus-iPhone6sPlus, iPhone7Plus-iPhone7Plus, iPhone7-iPhone7, iPadFourthGen4G-iPadFourthGen4G, iPhoneX-iPhoneX, iPadPro97Cellular-iPadPro97Cellular, iPadMini4Cellular-iPadMini4Cellular, iPhone6s-iPhone6s, iPadThirdGen-iPadThirdGen, iPhone4S-iPhone4S, iPhone8Plus-iPhone8Plus, iPad74-iPad74, iPad2Wifi-iPad2Wifi, iPadMini4G-iPadMini4G, iPhone5-iPhone5, iPadAirCellular-iPadAirCellular, iPhone6Plus-iPhone6Plus, iPad71-iPad71. Android and Windows Phone devices are supported when you access this page via your flatforms.
Tip: Access this page via QR code scan application on your smartphones.
App Screenshots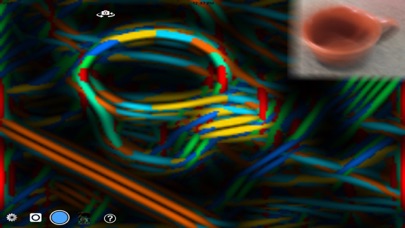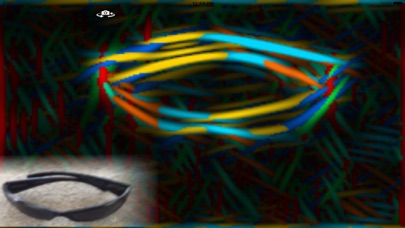 More information about Vision Gabor version 1.2
The visual cortex of mammals use 'simple cells' to detect orientation of edges from information from the eye. These cells can be modelled with a Gabor Filter. This app uses a Gabor Filter to find edges of certain orientations in the similar way to the myriads of 'simple cells' in your brain. The app uses your camera to generate Gabor Filtered images real time. You can modify the Gabor Filters by modifying wavelength, bandwidth, aspect ratio etc of the Gabor function to detect edges in different ways.
Leave a comment
Tag: Vision Gabor , Vision Gabor